FSadmin

| | |
| --- | --- |
| Plastic Flowmeter | Ultrasonic Flowmeter |
| Acrylic Flowmeter | Metering pump |
| Panel Mount Flowmeter | Peristaltic Metering Pump |
| Paddle Wheel Flowmeter | Hose Metering Pump |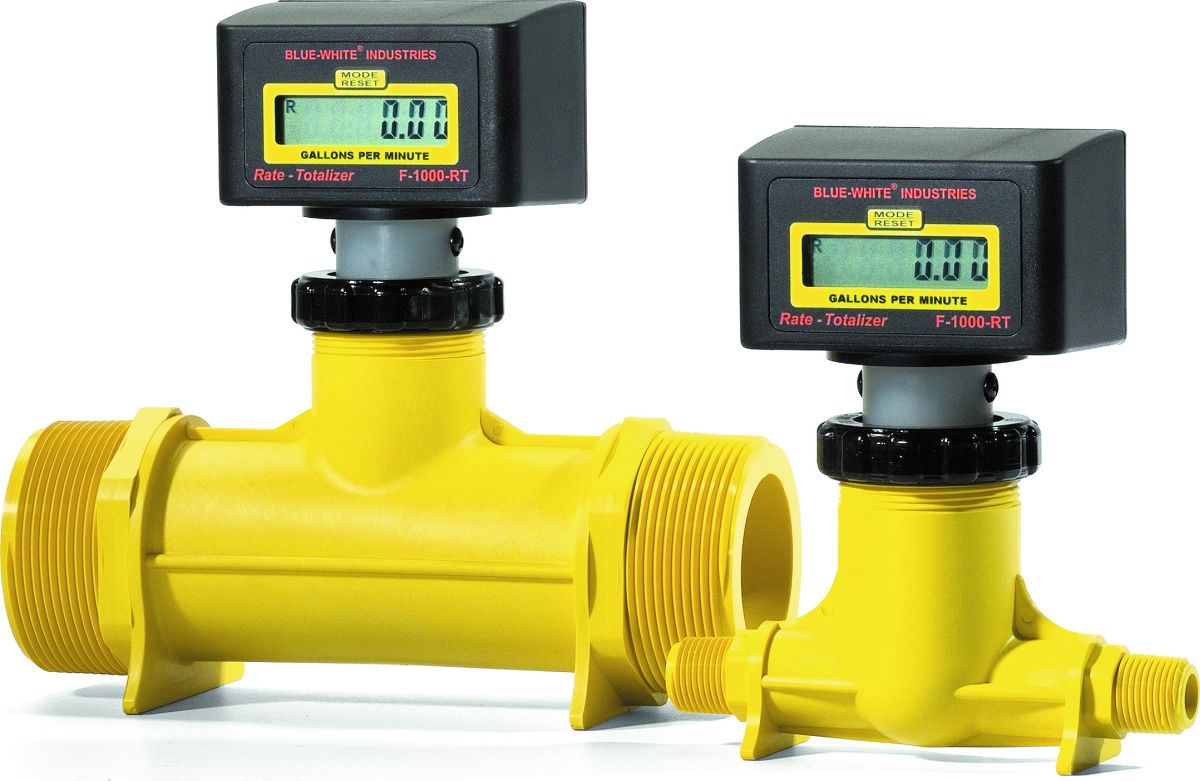 Paddlewheel Flowmeter
Paddlewheel Flowmeter is easy to install, capable of
displaying flow rate and total flow. Housing
material is ABS, paddle wheel material is PVDF.
Easy to read 6-digit LCD, up t0 4 decimals positions.
Battery operated and factory calibrated, no
additional programming required
Accuracy          2%
Measurement Flowrate and Total Flow
Flowrate          Up to 11,500 l/min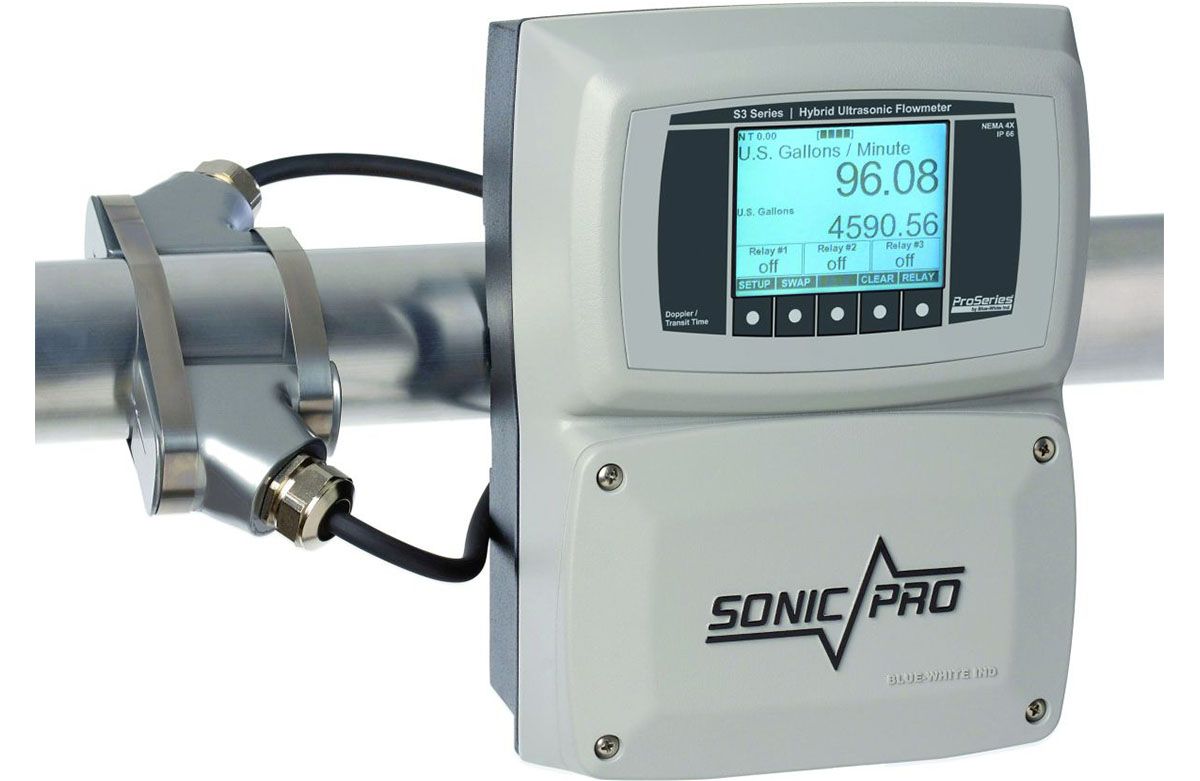 Ultrasonic Flowmeter
Ultrasonic Flowmeter uses sound tranducers clamping
to the outside pipe wall. The Ultrasonic Flowmeter does
not come into contact with the fluid being measured,
suitable for measuring flow of clean and dirty liquids,
also suitable for strong and aggressive chemicals and
abbrasive liquids.
Accuracy          1%
Measurement Flowrate and Total Flow
Output              4-20 ma
---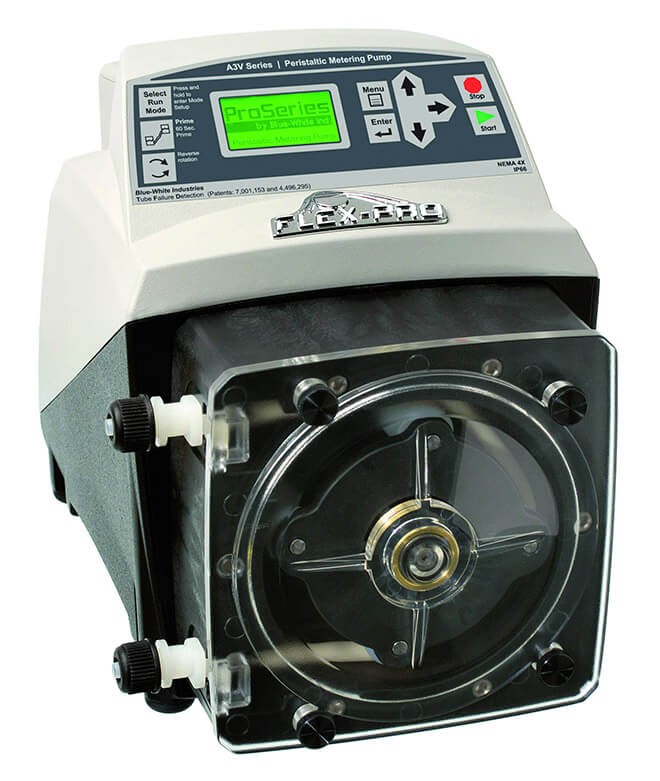 Peristaltic Metering Pump
Peristaltic Metering Pump is capable of handlings
the aggressive, high viscosity fluids used in water
and waste water treatment applications with more
gentle and efficient pumping action.
Fluids Chlorine, Caustic Soda, Alum,
Acids, Ferric Chloride, Sodium
Bisulfite, Ink, Dye, Sludges Slurry
Output 4-20 ma
Flowrate Adjustable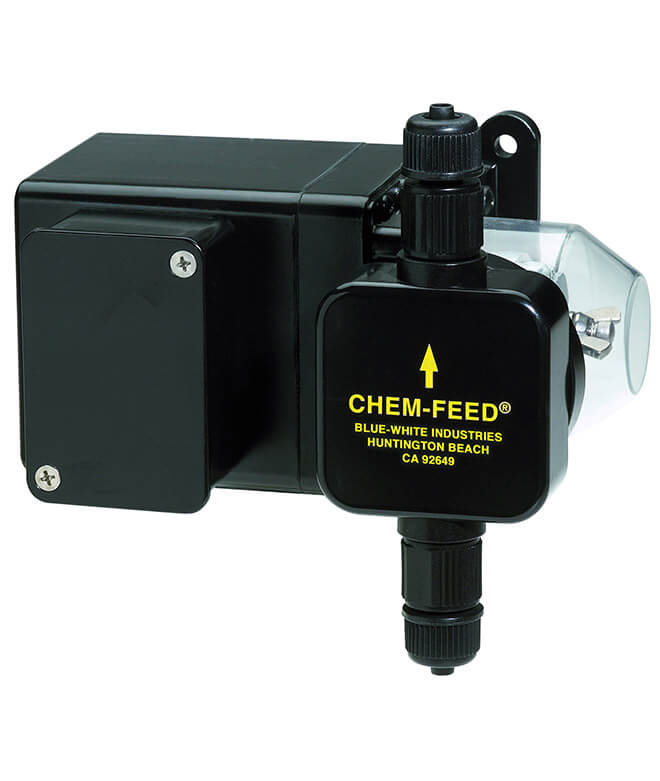 Diaphragm Metering Pump
Double-ball inlet and outlet cartridge type ceramic
check valves PVDF valve body and ceramic balls.
Pump head is presision molded polypropylene
PTFE coated EP diaphragm.
All ball bearing, permanently lubricated gear
motor for smooth, powerful operation.
Max. Viscosity 1,000 cps
Max. Pressure 8.6 bar
Feed rate adjustable, 27:1 turn down ratio
---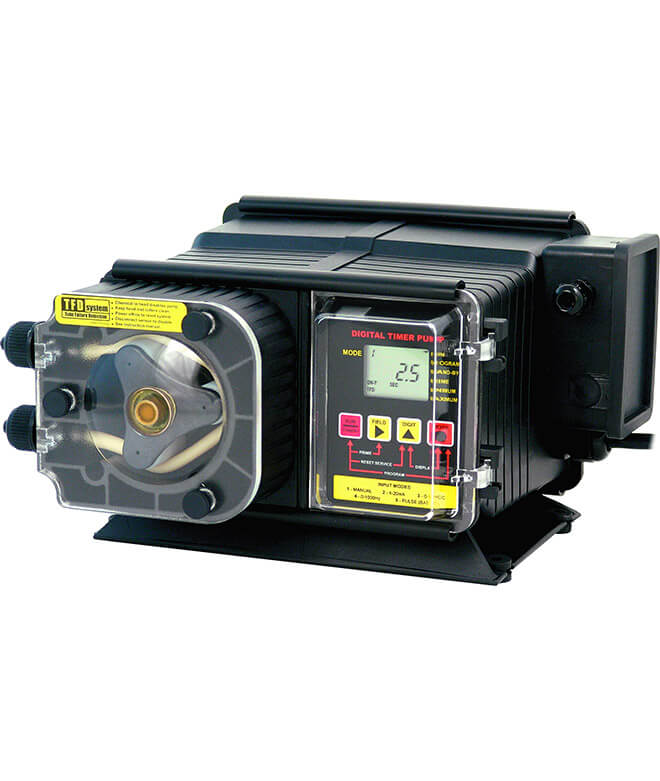 Hose/Peristaltic Metering Pump
Hose Metering Pump or Peristaltic Metering Pump
is equipped with TUBE FAILURE DETECTION SYSTEM.
Pump is self-priming, even against line pressure.
Precision chemical feed with DE-GASSING design
eliminates gas or air accumulation in the pump head.
Precison output control to 20:1 turndown by dial knob.
Application: Water treatement nd conditioning,
proportional chemical injection, biocide feeding,
Cooling tower & boiler treatment.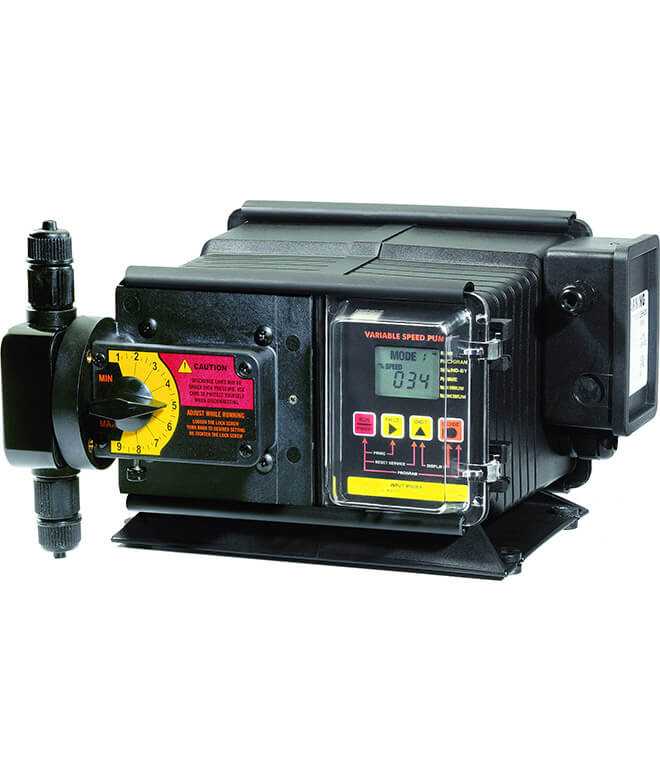 Chemical Feed Pump / Dosing Pump
Bluewhite Chem Feed metering/dosing pump
features a quick-adjusting, high accuracy,
mechanical stroke length control and electronic
time interval control. Delux model has variable
speed unit with Stroke Length and Analog Speed
control.
Accuracy 1%
Pressure 10 bar
Input 4-20 ma / 0-10 vdc
---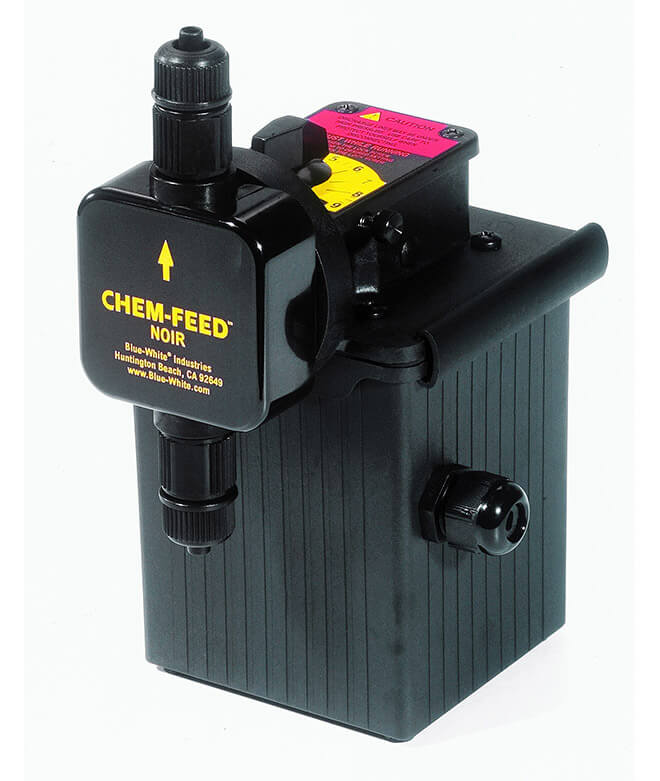 Solinoid Metering Pump
Bluewhite SOLINOID METERING PUMP features
heavy duty pump head with cartridge valves
constructed of tough PVDF. Each valve has two
ceramic checks, and is doubled sealed. The double
ball valve designe provide enhanced priming, and is
exceptional for purging air and gas. The heavy duty
pump head is maintenance free, bottom and top
valves are completely interchangeable for quick
and easy servicing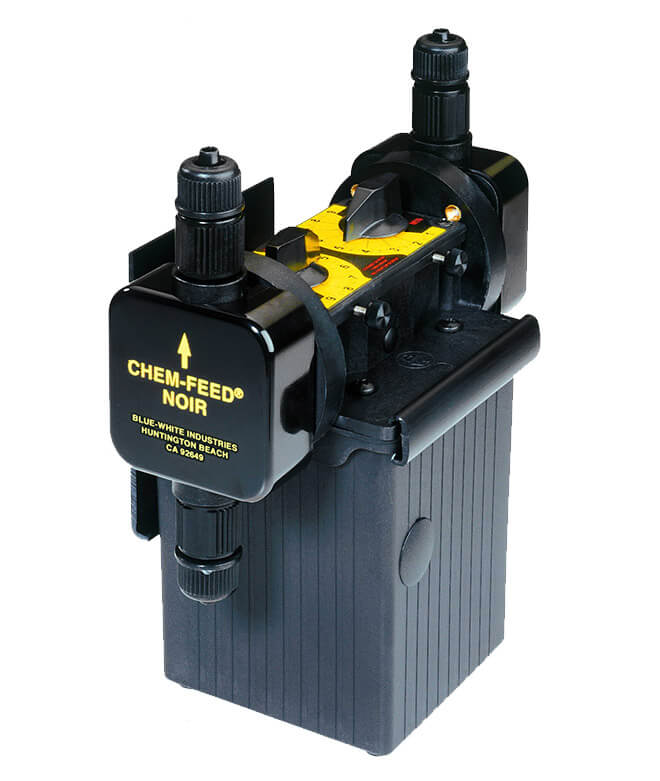 Double Heads Metering Pump
Bluewhite CHEM-FEED duplex head metering
pump features two independently controlled
pump heads. The two pump heads can be used to
inject different amount of same chemical or two
different chemicals.
Woring pressure 8.6 bar
Accuracy 2%
Max. suction lift 3 m
Turn down ratio 400:1
Contact us today! We will get back to you shortly.
Telephone: 66 (0) 2 321 7117  |  Email:info@sintorn.co.th