FSadmin
---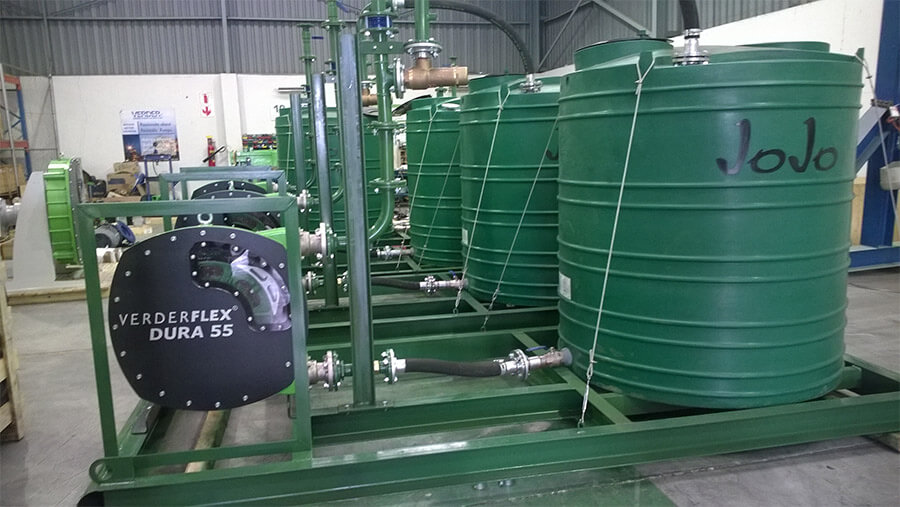 Verderflex Industrial Peristaltic Pump / Hose Pump
Working Principle
The peristaltic pump is based on alternating compression and relaxation of the hose or tube drawing the contents into the hose or tube, operating in a similar way to our throat and intestines.
A rotating shoe or roller passes along the length of the hose or tube totally compressing it and creating a seal between suction and discharge side fo the pump, eliminating product slip
Upon restitution of the hose or tube a strong vacuum is formed drawing product into the pump.
The medium to be pumped does not come into contact with any moving parts and is totally contained within a robust, heavy-duty
The pumping action makes the pump suitable for accurate dosing applications and has a pressure rating up to 16 bar (hose) and 2
bar (tube). The high pressure hose has inner layer 2-6 reinforcement layers and an outer layer, which allow higher working pressures and generate higher suction lifts than non re-enforced tubing.
Contact us today! We will get back to you shortly.
Telephone: 66 (0) 2 321 7117  |  Email:info@sintorn.co.th