FSadmin

Homa Submersible pump
Homa Submersible waste water pumps are designed for pumping sewage, sludge, effluents or surface water, including liquids containing solids or fibrous matter. They are installed in domestic, municipal, industrial and agriculture pumping applications. For chemically aggressive liquids, specific components such as impeller volute casing or complete unit are also available from high-resistance material such as stainless steel, duplex or bronze. The motors are designed for continuous operating duty at maximum 15 starts per hour. In addition to a fully submerged motor housing in wet well installation, a jacket cooled motor-variant is available for operating with a non-fully submerged motor or for dry well installation. Pump with enclosed two-channel impellers are designed for intermittent operation, normally in automatic level-controlled wet or dry well sump installations. They are also suitable for limited continuous operation, as in storm water retention tanks, or for unlimited continuous operation, such as industrial water supply.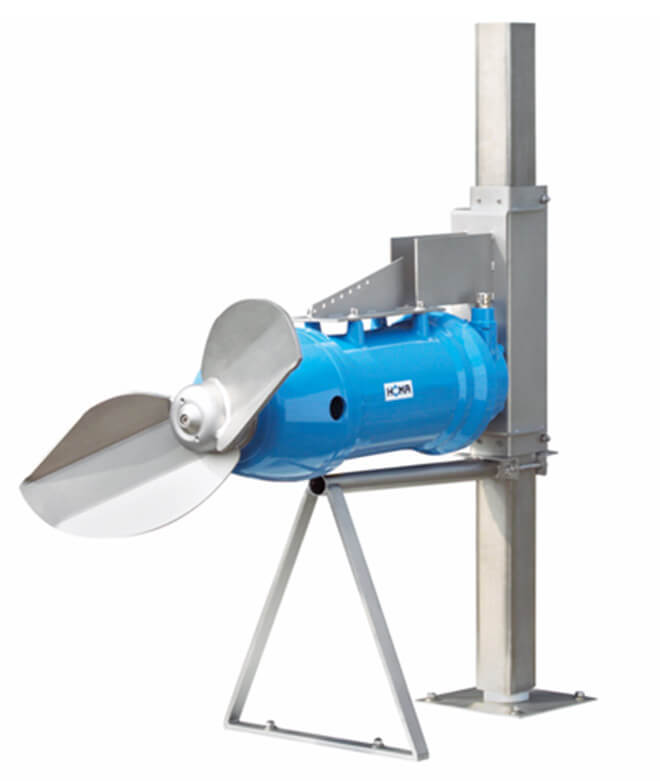 Submersible Mixers
Flow Generators
Recirculation Pumps
Homa submersible mixers are used for various
applications in homogenisation, suspension of
solids, horizontal flow generation or other mixing
and flushing duties.
A solid, flexible and easy handling installation
system allows optimum and individual positioning
of the mixer combined with east installation and
maintenance.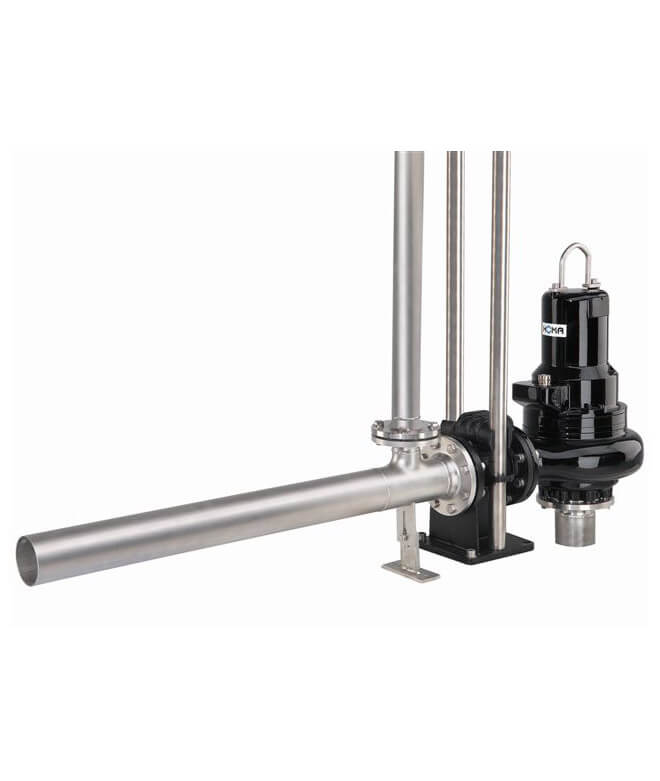 Tank Cleaning Systems
Ejector Venturi Systems with
Submersible Pump
Homa submersible pump cleaning system consists
of a robust submersible sewage pump with non-
clogging impeller, which primes the water from the
deepest pat of the tank. Through the ejector, which
is flanged on the pump discharge, the jet water will
accerate and cause air to be primed through a
vertical pipe. The air-water mixture is pressed with
high speed through the ejector pipe parrel to the tank
bottom. The combination of jet water and air ensures
an effective water movement with high jet intensity
and tubulence.
Contact us today! We will get back to you shortly.
Telephone: 66 (0) 2 321 7117  |  Email:info@sintorn.co.th